Notices and news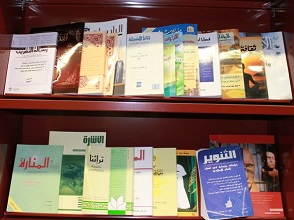 During the summer the Library will remain closed from July 13th to September 15th.
It will reopen on Monday September 16th 2019 at 8.30am
 
In the Reading Room, on the shelves reserved for periodicals, a place is kept for Latest Acquisitions. Catalogued titles which have been entered into the main Library collection and which can be traced through the search engine OseeGenius remain on show for a time so that users can consult them and be aware of the Library's new acquisitions. The full list of new acquisitions can be consulted in the LIST OF ACQUISITIONS which is updated on a regular basis.
Bollettino acquisizioni gen-apr 2019
Bollettino periodici gen-apr 2019

Bollettino acquisizioni mag-lug 2019
Bollettino periodici mag-lug 2019

Library
Newsletter
Please enter your email
Please enter your email correctly
nl server errror
Please agree for the privacy policy
Thank you
Notice